Specialty Porch Additions – Tackling Unique Challenges
The Screened Porch Addition Story
We built a screened porch with a leanto roof above, and also increased the width of the porch by 6'. The porch was built with siding and shingles to match the existing house, with the entire porch being built in low maintenance materials. We installed lighting and a ceiling fan in the porch. With the increase in size it made the back porch area something that is practical to use!
Home In Need of Suitable Screened Porch Addition
Walt and Janet had just moved into the area and bought a new home built by a spec home builder. The overall design and layout of the home was nice, but the back yard and the back porch left a lot to be desired and wasn't very suitable for their needs, with only a small concrete slab for a porch that was too small to be of much good use.
The Biggest Challenge About The Screened Porch Addition
The biggest challenge on this project was that the concrete slab that was in place already did not have sufficient footers to carry the new roof load. The two outside posts we were able to install new piers easily. And the two inside posts we had to cut a notch in the existing concrete slab. We then had to dig out and install new concrete piers below the existing concrete slab without removing the concrete in that area!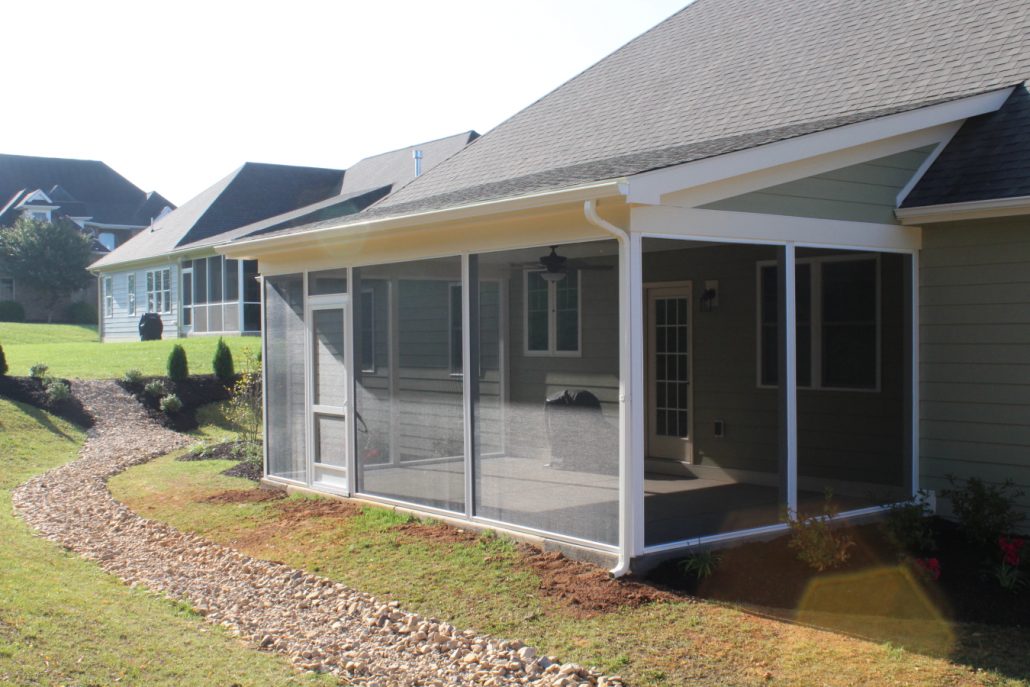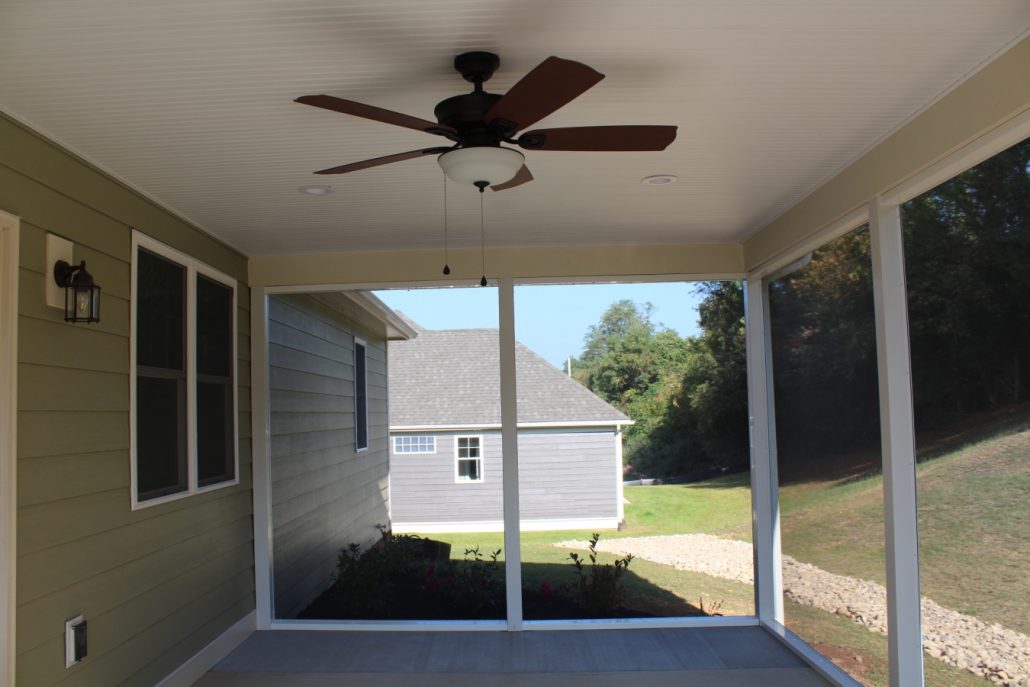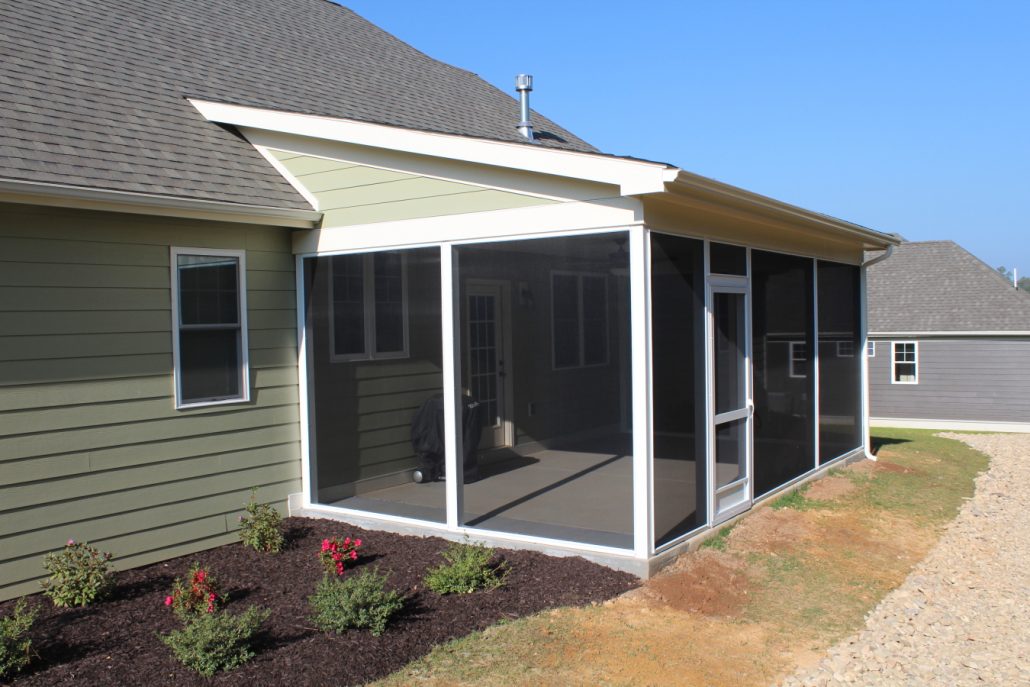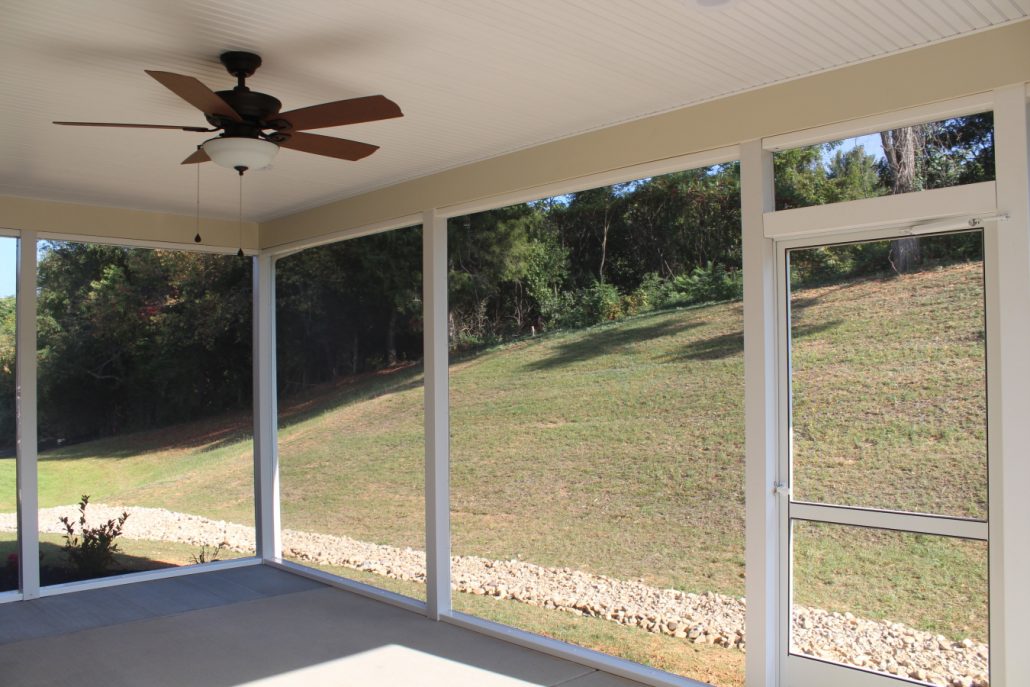 Screened Porch Addition – Story Summary
Overall, the project went really smoothly, but this is another example of how much more challenging it is to add on than it is to build brand new! Mahlon's crew did the framing and did a great job. Then Tim's crew came in and did the siding and finishing part of the project. Premier Vinyl's guys did a great job of installing the screen and the screen door.