Small Bathroom Ideas
When it comes to redesigning your bathroom, there are some good things to think about. Most importantly, think about the size of your bathroom. Sometimes small bathrooms offer more redesigning options than it might appear. We recently remodeled a bathroom that had been one larger bathroom. We split it and made two small bathrooms each with a separate door, shower, toilet, and sink vanity. The results turned out very well with one bathroom leading to a bedroom and the other leading to the hallway.
Small Bathroom Ideas For Your Home
This was the bathroom that had been a single larger bathroom before we remodeled. The wall against the sink vanity was added to create the two bathroom spaces. Both showers were remodeled in each bathroom with this shower having a glass door and tile interior.
Small Bathroom Ideas And Solutions
Sometimes it's a simple solution that will keep everyone happy! A bathroom redesign can make a big difference in a home. No more waiting in line for the shower! Both of these bathrooms each have their own shower, which makes it easy for everyone to get to school and work on time.
Coming Up With Small Bathroom Ideas
Designing your own home, addition, or small room could be a challenging task. But with examples of previous projects, you can easily see what might work for your needs best. Take a look at more of our small bathroom ideas. There might be a design that works well for you. The goal with bathroom remodels is to maximize the given space in a way that is aesthetically appealing and also functional.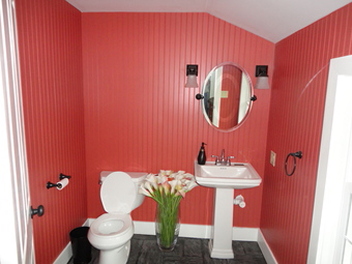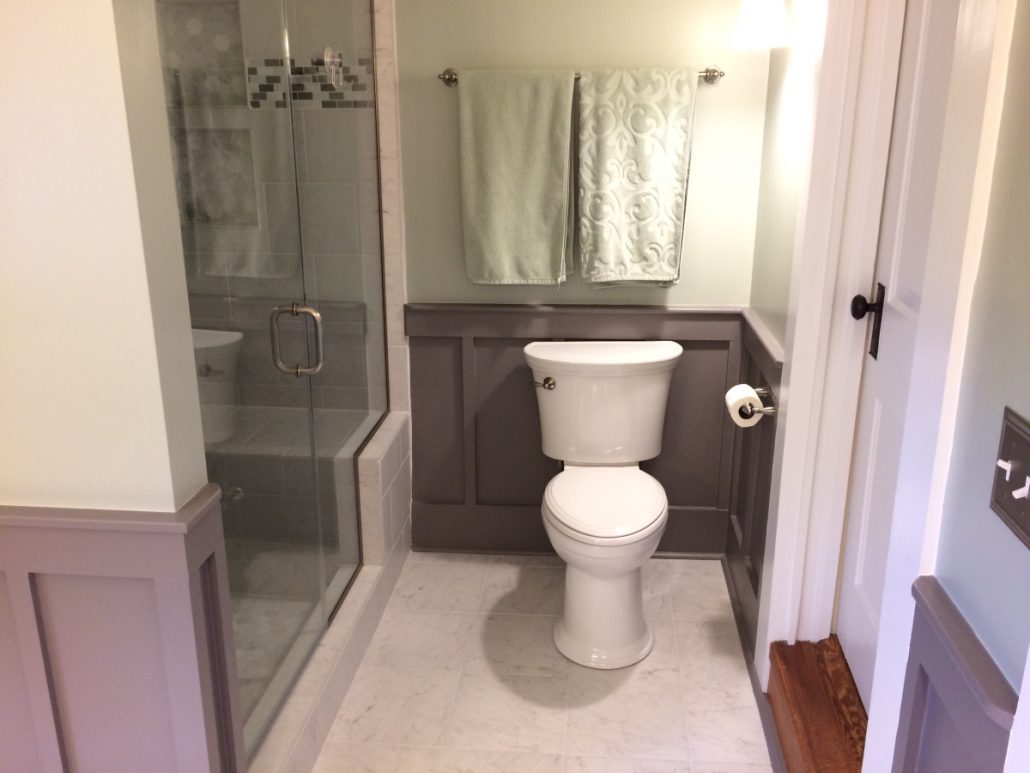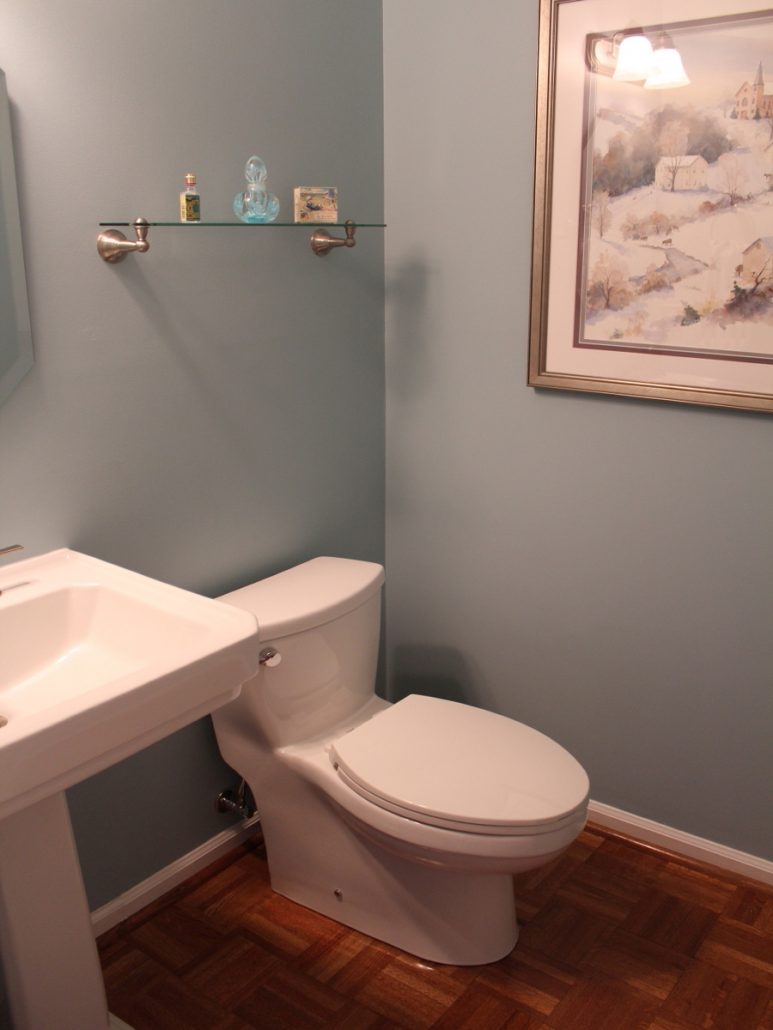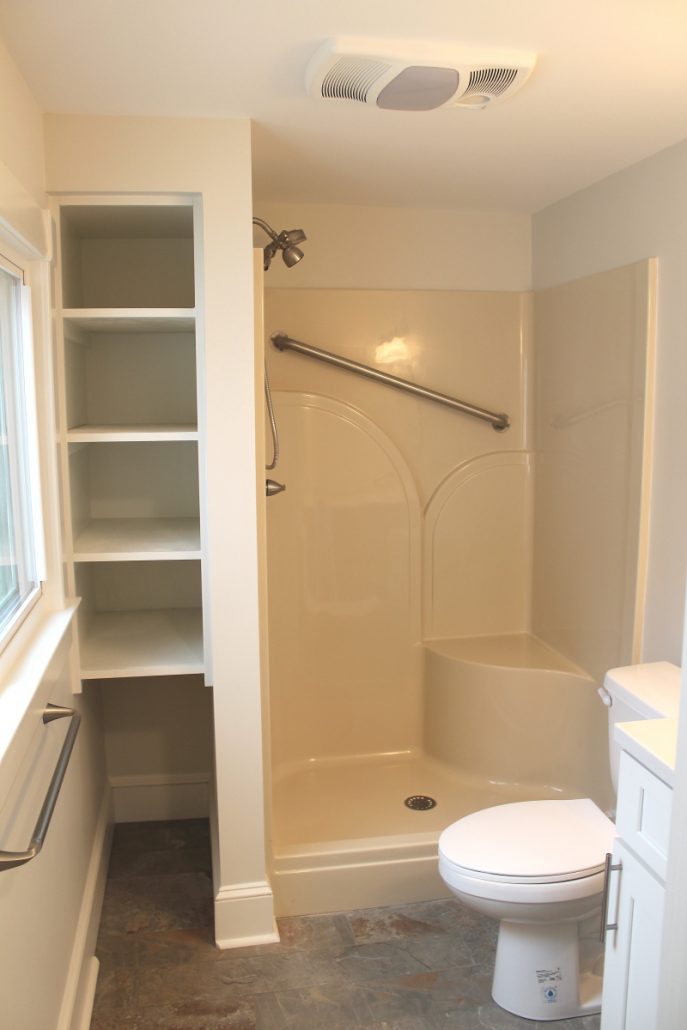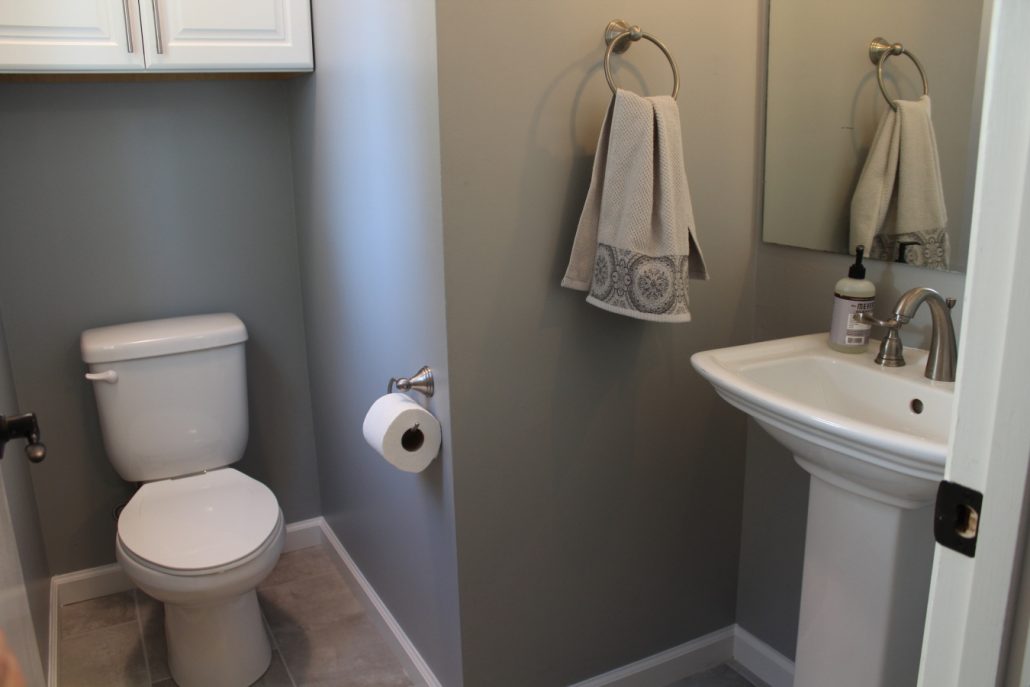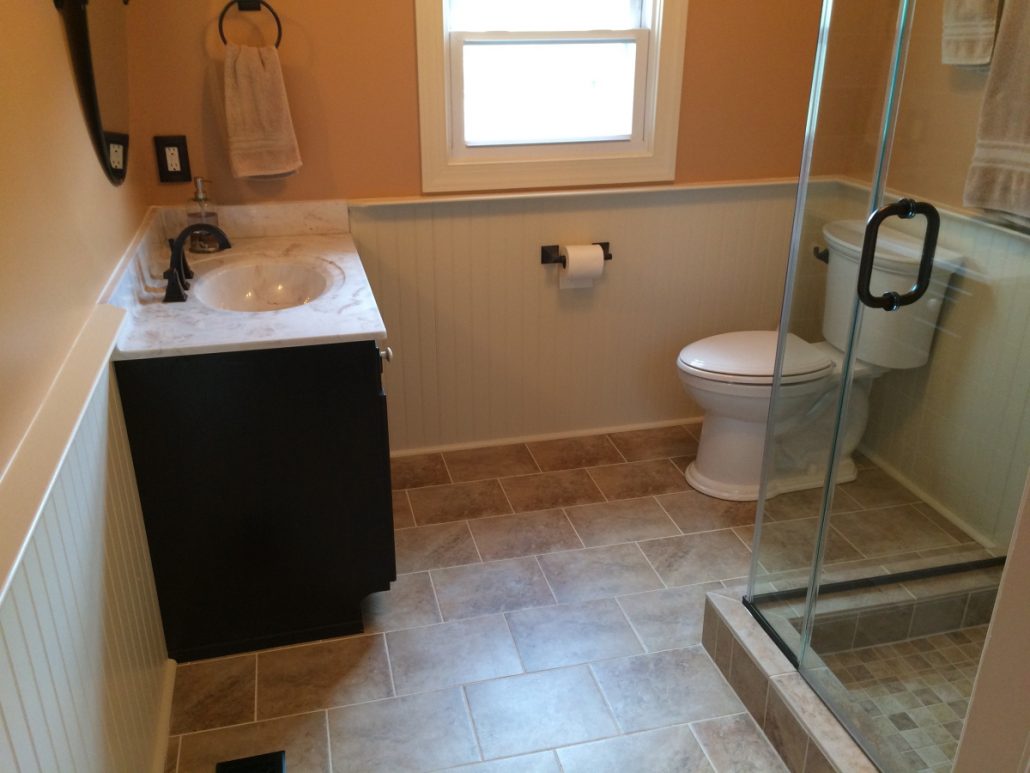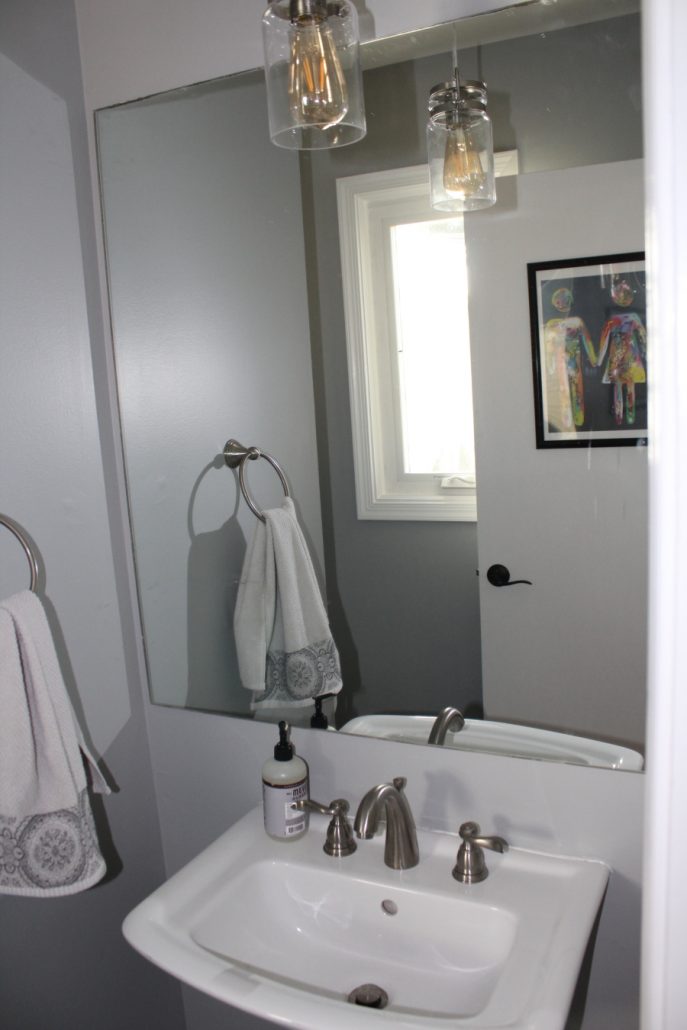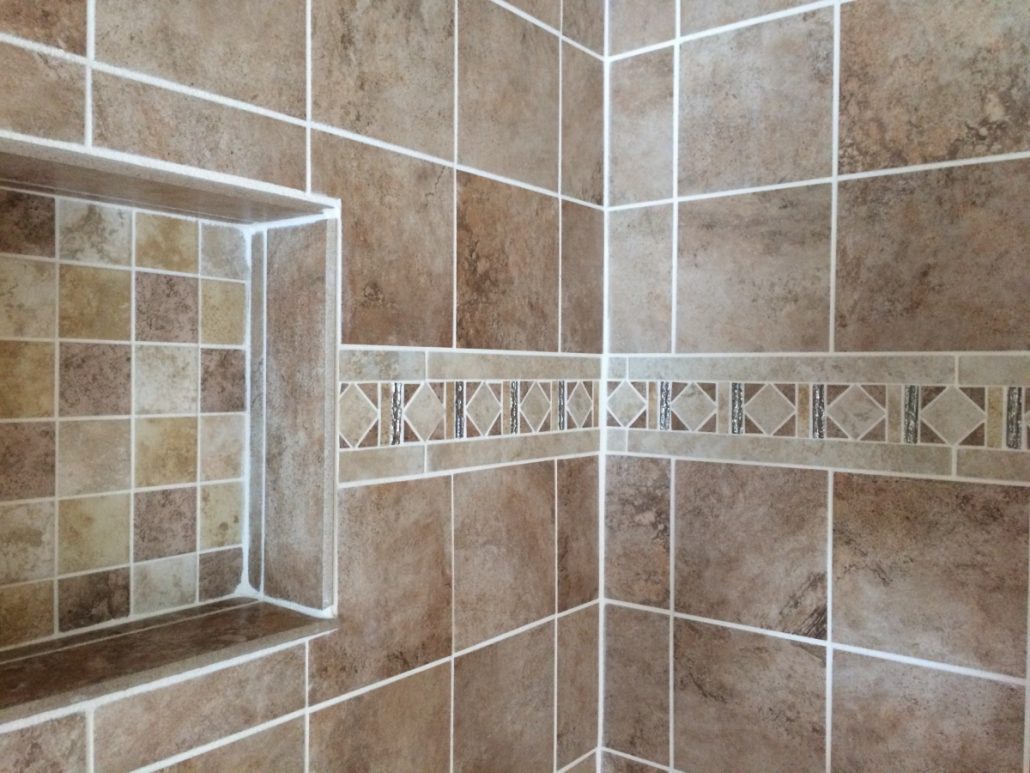 Small Bathroom Ideas – We're Your Local Contractor!
At Integrity, we love helping our clients come up with creative solutions to meet their needs! We are here to help you discover the best solutions for your home. Don't wait until the problem is too frustrating. Call today and see what kind of options are available. We are happy to talk with you and get a process started.