Want An Estimate? Have Questions?
We do not share your personal information. All fields are required.
Or just call 540 246-1740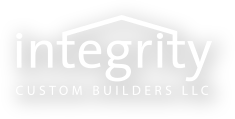 At Integrity Custom Builders, we know your home is your biggest investment and we treat that investment with the respect it deserves. From full scale kitchen remodels and bathroom remodels to light commercial construction, Integrity Custom Builders provides quality service to residential and commercial clients across the Valley.
Learn More
"Thanks again for doing such a great job on this project. You were so easy and enjoyable to work with. Eric and Mahlon were great, too. We just can't say enough about how happy we are with the finished project and also with the process of getting to the finished project."
"When deciding who would renovate our aged rooftop terrace, quality of workmanship, speed, professionalism, and price were all factors. Manny and his team delivered in all aspects and our new terrace, complete with new awning and screened in area is a success and our customers love it!"
- Eric, Capital Ale House
VIEW ALL TESTIMONIALS